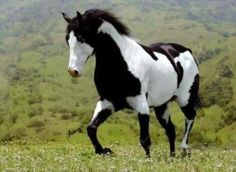 It's funny, how things work out. I entered my last manuscript in #PitchWars, and then got hit with an insanely inspired idea before they even announced the winners. It's a good thing I didn't get in, because I would have had to switch from writing to editing, and it's possible it would have broken something in my head to slow down this story.
My latest manuscript, WILD HORSE HEART, is set for publication in May of 2017. It was a new adventure for me as a writer; one I couldn't be more thrilled about.
The premise came to me in a dream. Miraculously, I woke up and got it down before it vanished to that place where brilliant dream ideas go while turning into foggy mush in your waking mind.
For the next 30 days, I didn't get much sleep, writing until all hours and waking up as Zombie Mommy the next day. (Okay, I occasionally took a nap with my twins.) But the book wanted out, consumed me, plotted itself in every waking moment, my characters writing the thing for me even when I wasn't sure if I had enough story to make it to 80k words. Oh, but I did.
Writing a contemporary romance was a first for me, since my last four full-length projects have all been fantasy/urban fantasy based romance. Retelling myths and playing with characters like Thor, Merlin, Loki, dragon riders, and burlesque dancers from NYC is a lot of fun, but made switching to contemporary somewhat of a challenge. That said, the improvement in my craft has been astounding over the last three manuscripts, and I think it was time to grow in more than one way by switching up the genre.
WILD HORSE HEART has a plot-line that weaves between two stories: that of the real-life characters and that of the movie they're making. It involves body image issues and overcoming patterns of disempowerment, something myself and countless other women have struggled with. It's my hope that the book not only offers a swoon-worthy adventure, but also helps expand the concept of empowered beauty for women and men alike.
Stay tuned for a cover reveal and publication date!
My unseen muses have provided me with ideas for two more books that could be packaged with this one, stand-alone's in a series based on men in the movie industry who fall in love with diverse, every day women. Once an idea starts coming, the story doesn't let me stop.
As a writer, this is a problem I'm happy to have. 🙂