Sometimes a song is only 19 seconds long,
as was the case with this cheeky little ditty.
I think the best part about it is the smile at the end, but the singing is not bad either. 🙂
There once was a girl who wanted the world, to kindly pass her by . . .
to hell with the rules and all of the fools, she said she'd rather fly.
Yeah, that's me singing. Toque on, and party lights aglow. Please note, this doesn't sum up my philosophy on life. It's just one mood of many, and somewhere I think we've all been at one point or another. Sort of a "Dance like nobody's watching" attitude.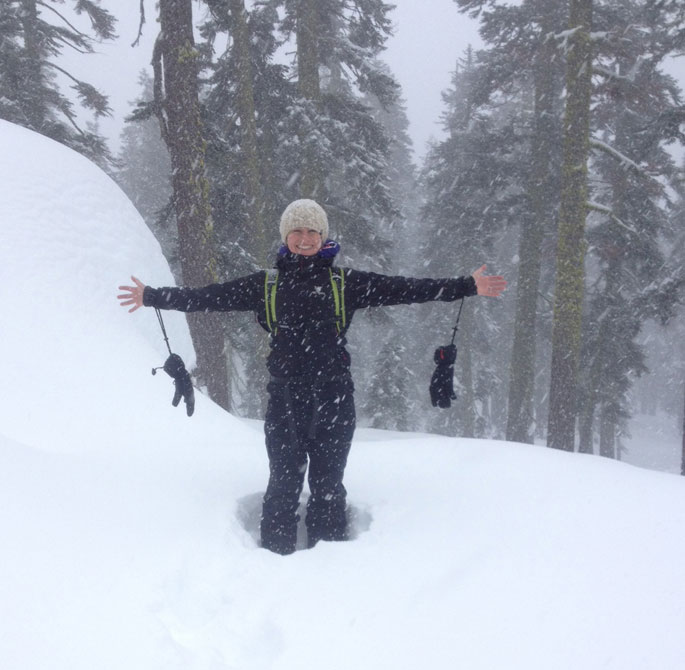 Me, I tend to hide out in my mountain home, up here in the highlands of BC, Canada. It's peaceful, beautiful, and a great place to foster creativity and growth. At the moment, we're mostly snowed in, but we have gorgeous summers and I live right above a lake. There are horses everywhere, birds galore, including owls and eagles, bears, moose, dear, and an eclectic collection of locals. We have a good mix of rednecks, ranchers, and off-the grid minded people. My amazing neighbour even brought his bobcat over to dig us out today, after we got nearly two feet of snow.
So, yes, I love where I live. But it can be a bit isolated at times, and I'm grateful for online communities that help me feel more connected to the world at large: people like you!
If you enjoyed the video and want more, please let me know in a comment, hit me up with a like, share, or otherwise give a shout out. 
Thanks for visiting, hope to see you again soon!